Overnight celebrity – Bella Of DateRush fame has revealed that she's still a virgin although she appears to be a naughty girl.
The DateRush contestant made a shocking revelation during an interview with Zionfelix.
On the authority of the beautiful and curvy photo model, no man has ever been granted the opportunity to enter her veejay although she has dated n multiple times.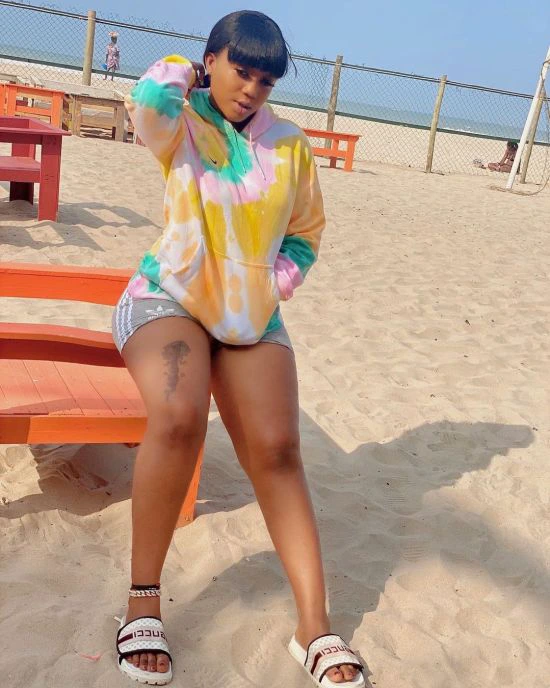 She made this unexpected disclosure after she was quizzed about her sexual prowess where she stated that she can't tell whether she is good or not because she has never had s3x before.
READ ALSO! Nigerian Central Bank Approves Disbursement Of Loans For Creative Industries At 9%
READ ALSO! Tony Elumelu To Empower 1,000 Northern Entrepreneurs With $5000 Each
READ ALSO! How To Empower Yourself And Generate Income From Mutual Funds
READ ALSO! Is N-Power Truly Empowering Nigerian Youths?
READ ALSO! How Nigerian Govt Can Lift 100million People Out Of Poverty — Tony Elumelu
READ ALSO! TraderMoni: Poverty Alleviation Or Political Leverage?
READ ALSO! Is N-Power Truly Empowering Nigerian Youths?
READ ALSO! Gtbank 737 Disservice: How to Kick Your Customers in the Butt!
READ ALSO! Why The North Remains Headquarters Of Poverty In Nigeria — Kingsley Moghalu
READ ALSO! The Love Of Your Life Is An Illusion: It Doesn't Exist Anywhere!